The labels of the 3x3 grids indicate different avatars of Vishnu (generally by literal translations of the name). In addition, the first three letters of the first word of each answer match the first three letters of one of the avatars.
| Dashavatara order | Grid label | Avatar | Answer |
| --- | --- | --- | --- |
| 1 | FISH | Matsya | MATRIX ONLINE |
| 2 | TURTLE | Kurma | KURDISH LANGUAGE |
| 3 | BOAR | Varaha | VARIABLE INTAKE |
| 4 | LION | Narasimha | NARCISS CAMERA |
| 5 | DWARF | Vamana | VAMPIRE LESTAT |
| 6 | WITH AXE | Parashurama | PARTY ANIMAL |
| 7 | DARK/PLEASING | Rama | RAMSAY BOLTON |
| 8 or 9* | DARK/ALL-ATTRACTIVE | Krishna | KRIPKE MODELS |
| 10 | WHITE HORSE | Kalki | KALE BROWNE |
* As I understand it, different Hindu traditions disagree on the eighth and ninth avatar of Vishnu, but most include Krishna in one of those positions.
The 3x3 grids in can be placed in Dashavatara order to recreate the Battleship logic puzzle. In addition, you can place one letter from the second word of each answer in the non-water cells of its corresponding grid fragment.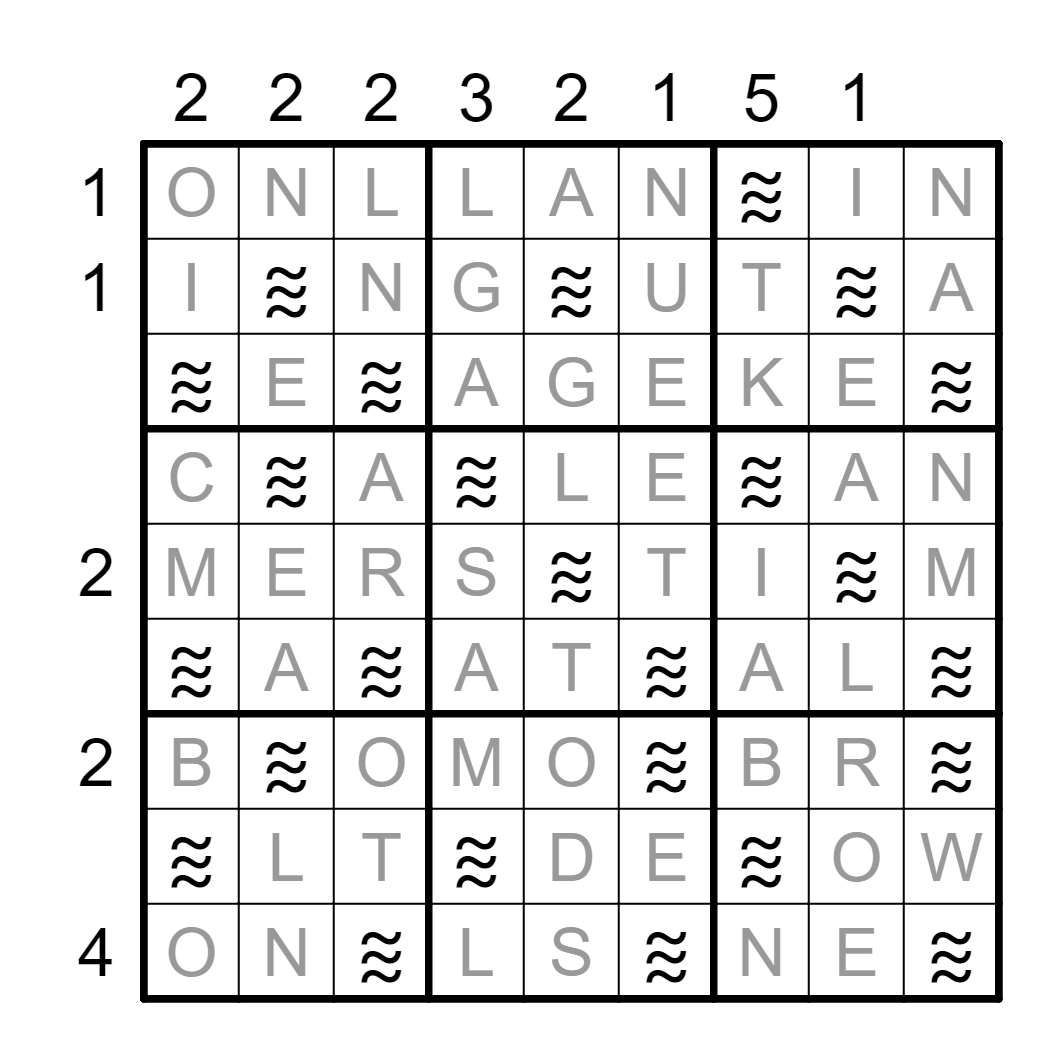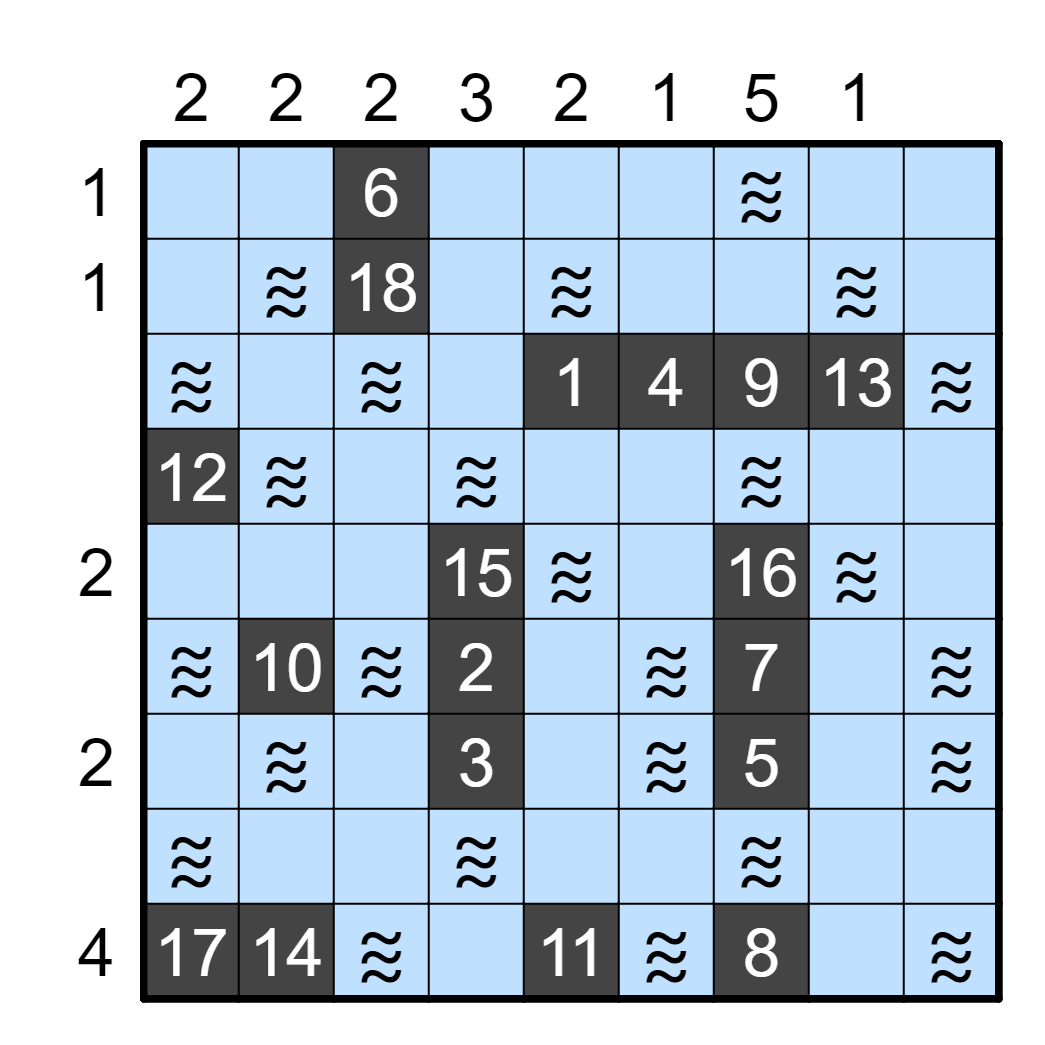 There's some ambiguity in assigning numbers to the ships in the grid, but the pictured configuration produces a meaningful clue phrase, GAME BLANK ASCENSION, which (combined with the given enumeration) gives the answer ULTIMA IX (part of another series with a notable Avatar).
I like this meta, but it has some issues that could have been resolved with test-solving: First, the assignment of numbers to ships is almost the given order, so I know a few teams that ended up with a slightly garbled clue phrase. Second, that clue phrase proved to be somewhat difficult to decipher; the correct game is on the Wikipedia disambiguation page for "Ascension", so I thought it would be OK, but just trying to solve it with Google is tough. My apologies to solvers who stumbled on either roadblock.